CAKE IT and DECORATE IT BLOG
Safely First  - Melted Isomalt is very hot and can cause severe burns. Always use a cotton gloves covered with silicone gloves. - Always wear long ...
A cookbook for icings. 50 icing recipes for the experienced decorator or beginner. A great gift for your favourite decorator.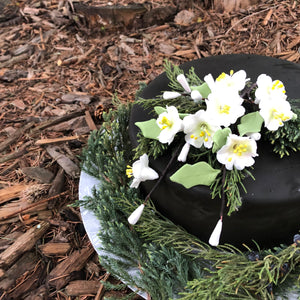 Make your own gorgeous forest green wedding.