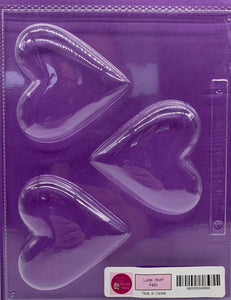 Get read to have fun with our Candy Island Caramel Chocolate Mold.
🍫This heart mold is great for valentine hot chocolate bombes.
👨‍🏫They are FDA approved PETA plastic. Hand wash only.
🍭Chocolate, Gummies( gelatine), Ice Cubes, Butter, Fondant, Sugar, Soap, and Candles all work well in our molds but please do not use them to mold hard candy because the plastic is not made to withstand high temperatures)
🥳Once you have created your treats they are great for: Christmas gifts, Easter treats, birthday parties, weddings favors, baby showers or cake decorating. Have fun!